The Olympic torch relay experience of Eilika Trummar
This story is supported by the Erasmus+ Sport Programme of the European Union.
We had a little chat with Eilika Trummar. She volunteered to be a part of the Winter Olympics torch relay in Greece, in late October 2017. Keep reading to find out about the experience, her impressions and how she got there in the first place.
How did you get there, what was the process like?
I turned in an application and fortunately, also turned out to be chosen. Everyone who was interested could apply to become an Olympic torch bearer through the Hellenic Olympic Committee. I had to to fill in a form that took into account prior experience in sports-, educational- and social fields. It was about a week before the start of the relay when the results were published. After that, everyone who got chosen had to arrange their trip to Greece as well as their on-site accommodation.
How could other people become torch bearers?
Courage, self-motivation, a high level of activity in the field of sports, prior groundwork on topics surrounding the Olympic Games and its possibilities will surely help a lot. It's very important to be active and keep your eyes and ears open.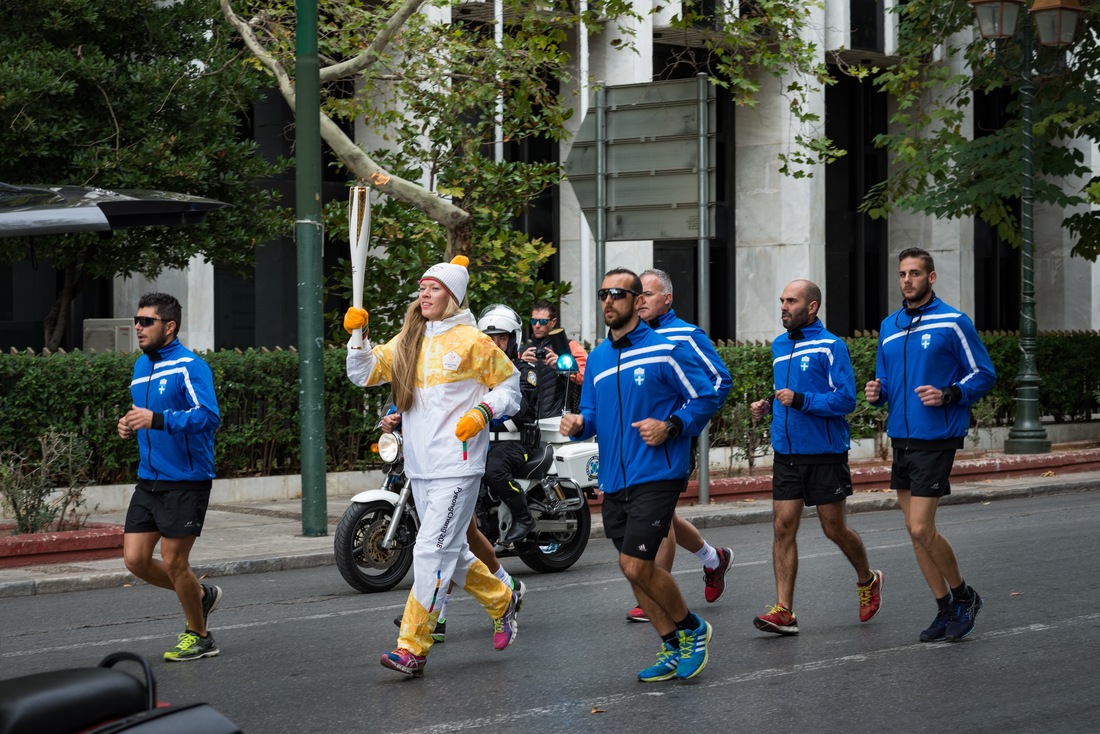 Why Greece?
The Hellenic Olympic Committee [through which I applied] organised the Torch Relay solely within Greece. My run took place on the last day of the relay, about half an hour before the Olympic Flame Handover Ceremony in Athens. The starting point of my run was in the very centre of Athens, on the same street as the Greek parliament building.
Did you get to keep the outfit? What was it like?
Yes, everyone got to keep their attire. It consisted of a jacket, sweatpants, a vest, a hat, a pair of gloves and a bag. Also, we also got keep the torches we carried as memorabilia.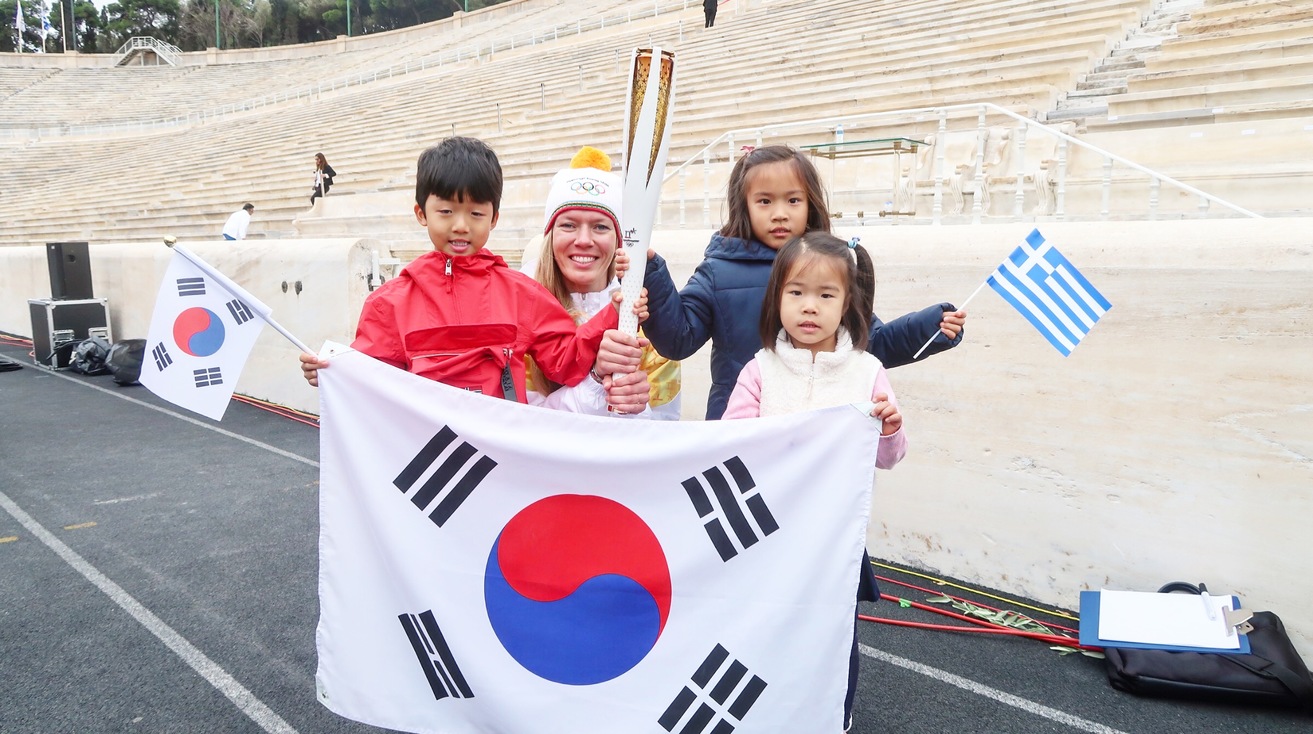 What will be your next volunteering challenge?
As of right now, I don't have anything specific planned, but I'm certain something will come up. Every year, I set aside some time from work to take on at least one volunteering project. To clarify, by these projects I mean volunteering at international competitions that are held abroad.
Where do you get information about events?
Working on sport events is a hefty part of my job, so I am quite well informed about what's happening in this field. I find projects by searching and doing my own research.
Was there a specific event that gave you motivation to keep dealing with volunteering?
For me, it all started in the spring of 2005, when the XXIX UEFA Congress took place in Tallinn. This was my first volunteering experience and I've been involved with a countless amount of sports events ever since – locally and internationally.
Your most exciting volunteering experience?
Each competition is exciting in its own way, they are all filled with new experiences and activities. This is why it's very hard to bring out a specific one of them – I've enjoyed all of them very much.
The furthermost event where I should have been volunteering, was the Rio Olympics in 2016. I turned out to be hired for paid work instead, so I left without a volunteering experience that time.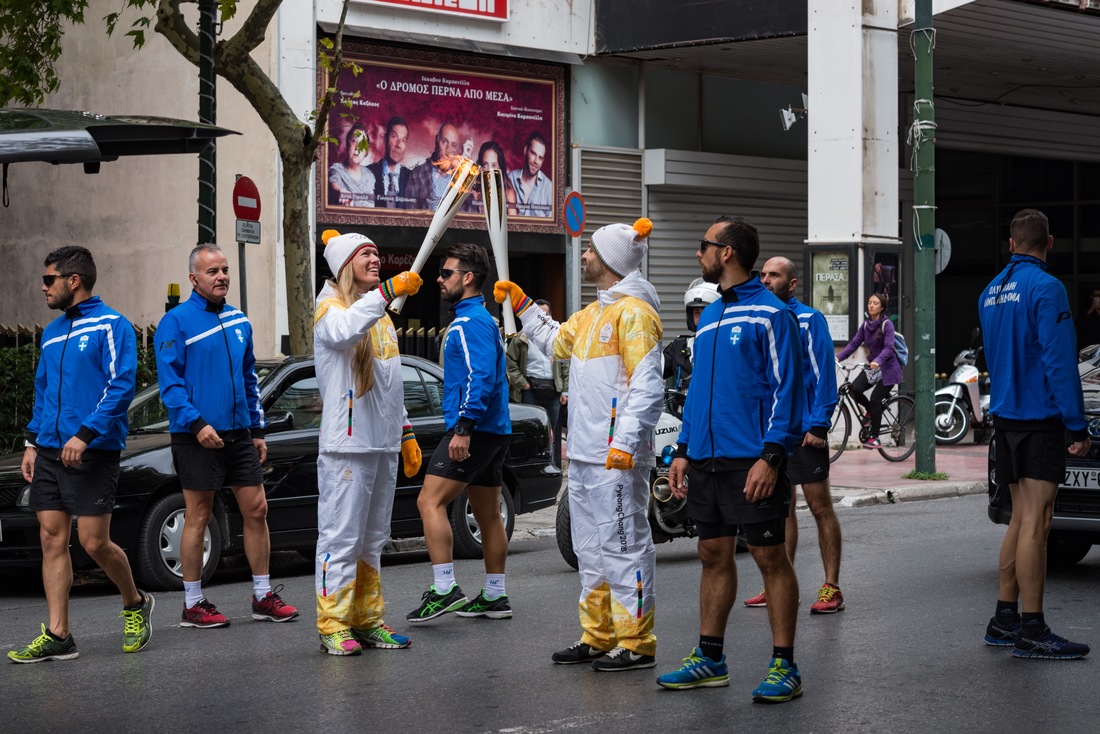 A small selection of events, where I have volunteered at:
27.08-05.09.2014
2014 FIBA Basketball World Cup; Granada, Spain
06-16.07.2012
IAAF World Junior Championships in Athletics (BCN2012), Assistant of IAAF technical delegates; Barcelona/Spain
18-23.04.2011
International Sports Meeting; facilitator; Tavira, Portugal
20.07-04.08.2010
European Athletics Championships (BCN2010); VIP accreditations; Barcelona/Spain
16-22.01.2010
European Figure Skating Championships; Assistant of the photographers coordinator; Tallinn, Estonia
12.07-26.07.2007
European University Volleyball Championships; Rijeka, Croatia
08.09-10.09.2006
European Judo Junior Championships 2006; Tallinn, Estonia
25.06-15.07.2006
European University Volleyball Championships; Eindhoven, The Netherlands
18-24.04.2005
XXIX UEFA Ordinary Congress, assistant; Tallinn, Estonia
This blog post was written as part of the Erasmus+ Sport Project "Internationalization of the Sport Volunteers Movement SCULT.com", co-funded by the Erasmus+ programme of the European Union.