ERASMUS+ Sport Project
Internationalization of the Sport Volunteers Movement SCULT.com
SCULT is one of the few organizations awarded with the Erasmus+ Sport Grant for years 2017-2018. The project is focussed on Internationalization of the Sport Volunteers Movement SCULT.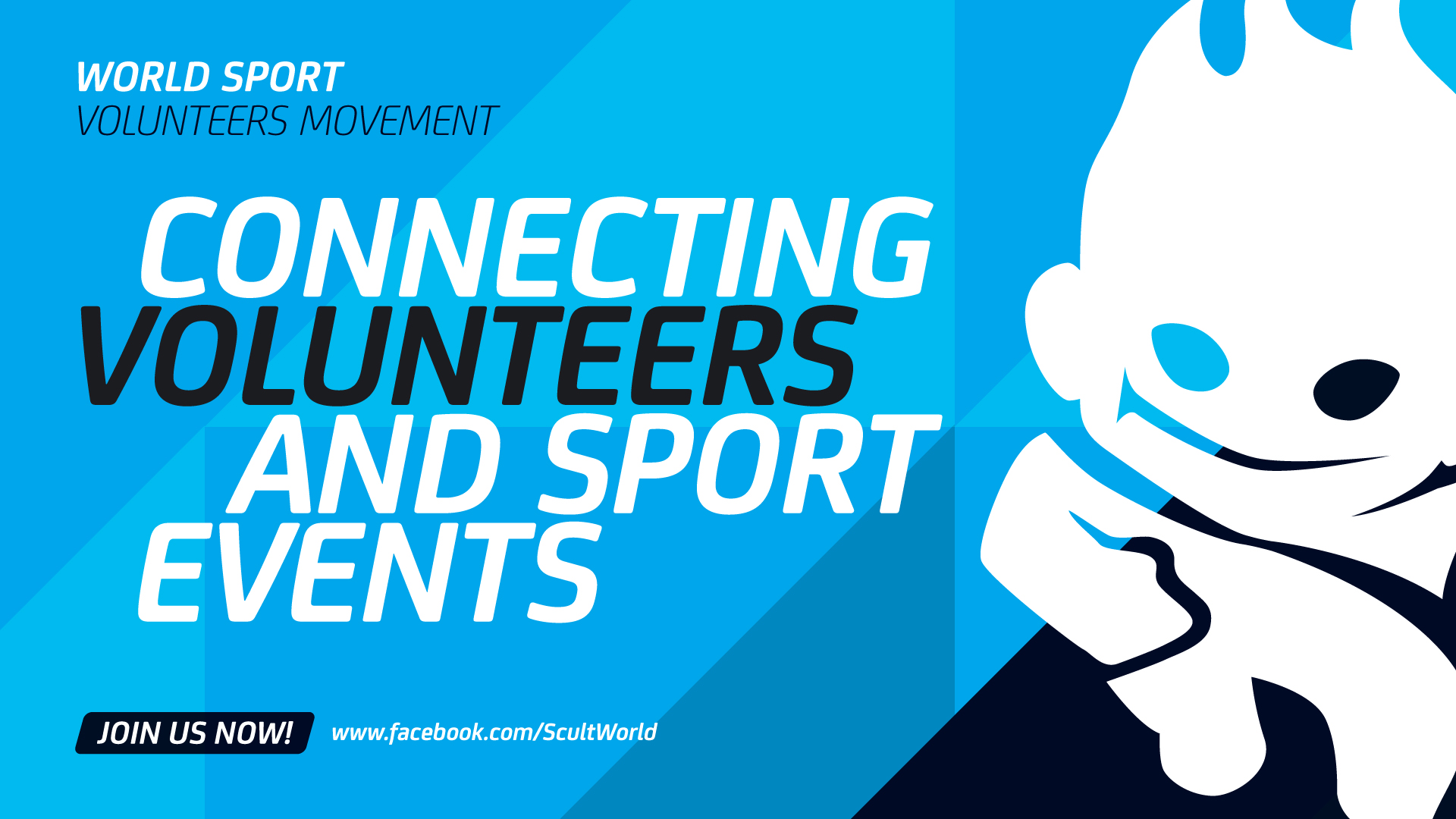 The mission of SCULT Sport Volunteers Movement is to double the amount of sport volunteers in Europe by 2030. In order to do this, substantial challenges need to be overcome. Today the access for (potential) volunteers to sport volunteering is chaotic, whereas sport event organizers have no systematic way for finding, engaging and managing volunteers in a repeatable fashion. Today's solutions do not create meaningful bonds that would help to build lifelong physically active and community oriented lifestyles. As sport events heavily rely on volunteers, solving these challenges is at the core of the proposed SCULT Movement: an innovative model that systematically brings together information about volunteers and their interests with volunteering opportunities locally and abroad. The model capitalizes upon transparent and active volunteer communities, and uses smart solutions to facilitate the matchmaking and communication between volunteers and sport event organizers. The focus of InSCULT project is to scale the model internationally.
During the project, we intend to adapt the model to European scale, pool together at least 25000 volunteers, participate in 8 international sport events together with volunteers to validate and promote the SCULT model, and to organize two large scale SCULT Fest networking conferences to motivate, activate and educate stakeholders from all over the world. The inSCULT partnership is a carefully selected diverse team of people and organizations with complementary skills and backgrounds. Relying heavily on collective extensive networks (partners of European Volunteer Centre and the universities; FIS Worldloppet partner; and SCULT with wide spectrum of experiences from initiating Lets Do It World campaign, Skype, and other ventures), we believe that by scaling up SCULT Movement, we will truly activate the sport volunteer community and thereby ultimately lead to more active and healthier societies in Europe and globally.
SCULT has five international partners in this project: University College of Northern Denmark (DEN), Lithuanian Sport University (LTU), European Volunteer Centre CEV (BEL), Haaga-Helia University of Applied Sciences (FIN), and Club Tartu Marathon (EST).