SCULT Movement's social project "Give-Us-A-Hand" earns recognition at Golden Egg 2018
Estonian marketing communication agencies' event of the year – Festival of Creativity Golden Egg 2018 award ceremony – took place on March 16, 2018 in Kultuurikatel. A jury consisting of ad agency owners and advertising experts picks the best Estonian ads in the last calendar year.
This advertising competition is the premier event for Estonian ad agencies. Categories include advertising, design, digital advertising, media, PR and event marketing.
Our Interreg Youth-Sport-Vol project "Give-Us-A-Hand" was nominated in two categories – Ambient Marketing & Social Campaign. The project received a Bronze Egg Award in the Ambient Marketing category. See the project video here!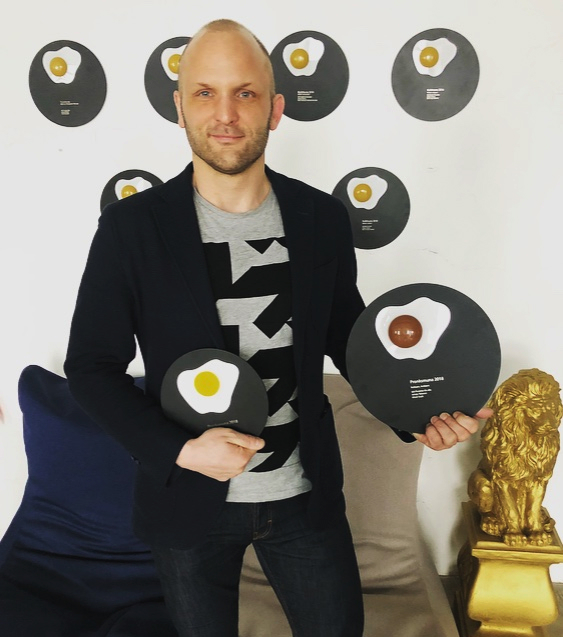 Ott Pärna, the Founder and CEO of SCULT, with the Bronze Egg
Back in autumn, SCULT reached out to a blind girl, Mari-Liis Täht, to fulfil her dream of taking part in Tartu City Marathon. Mari-Liis accepted the proposal to take part in the race in a very special way – running on a treadmill mounted on a lightweight platform, carried by 50 sports volunteers, men and women.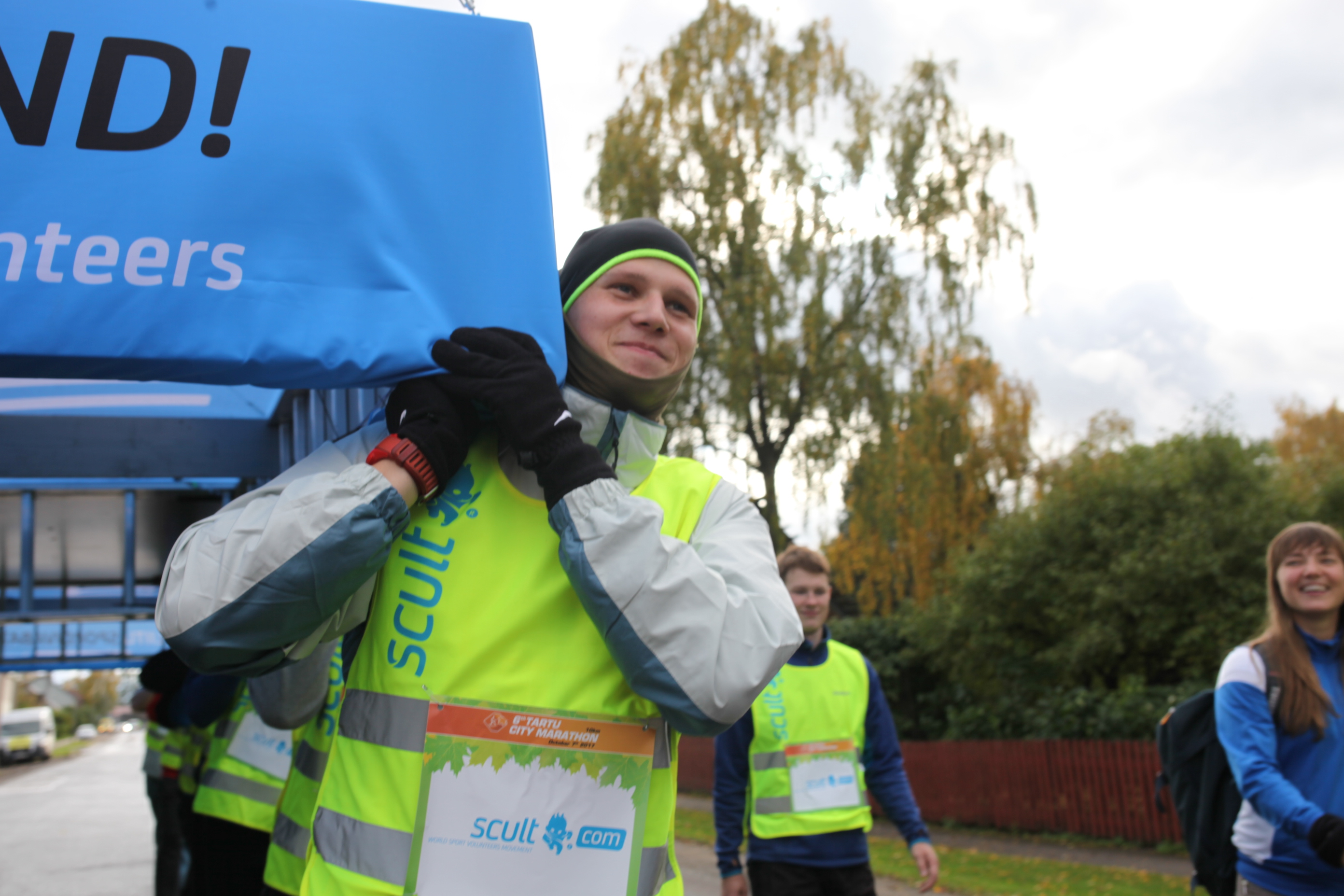 Mari-Liis lost her vision at age 9 as the result of an illness, but it looks as if she's hardly been held back by the misfortune. Quite the opposite – she is actively playing blind table tennis and has even performed a parachute jump. She likes all sorts of extreme and fun performances and thinks that, if she had normal sight, she would surely be a pilot or a ski-jumper. She is truly a resilient, light-hearted young woman, a big fan of sports who loves extreme activities.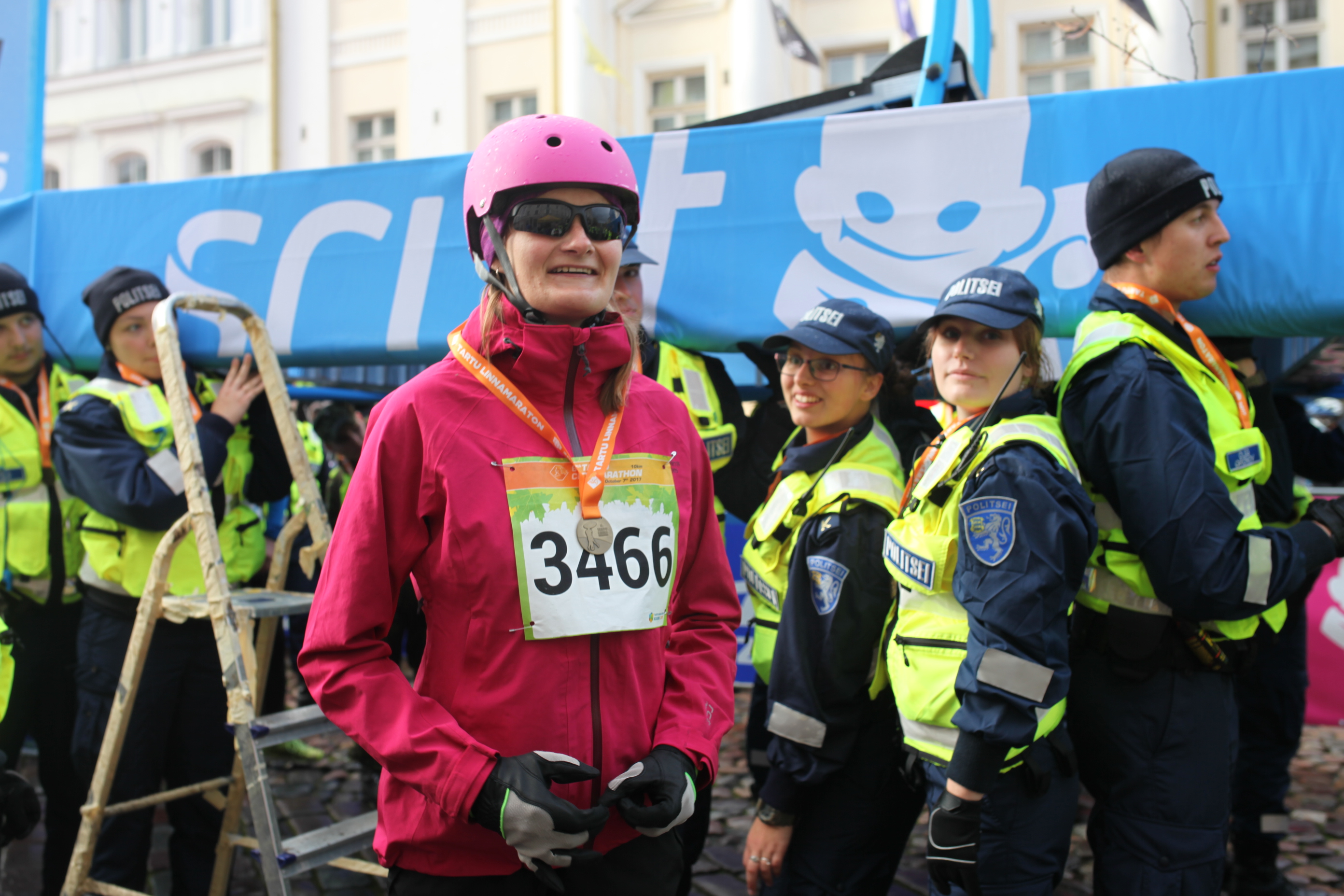 Mari-Liis Täht

The goal of this project was to lead attention to the sporting conditions & facilities of people with disabilities. "For disabled people, taking part in sports-related activities is often more complicated than it should be – some of the biggest obstacles include a shortage of special facilities, 'sparse' public transportation in rural areas and a below-average income in disabled people's households" said Ott Pärna, founder & CEO of SCULT. "So the main goal of our project was to raise awareness for the sporting abilities of the visually impaired, and disabled people in general," he said. Another cause for the first-in-the-world undertaking was to show that different sport and healthy lifestyle events, clubs and activities, rely mostly on volunteers.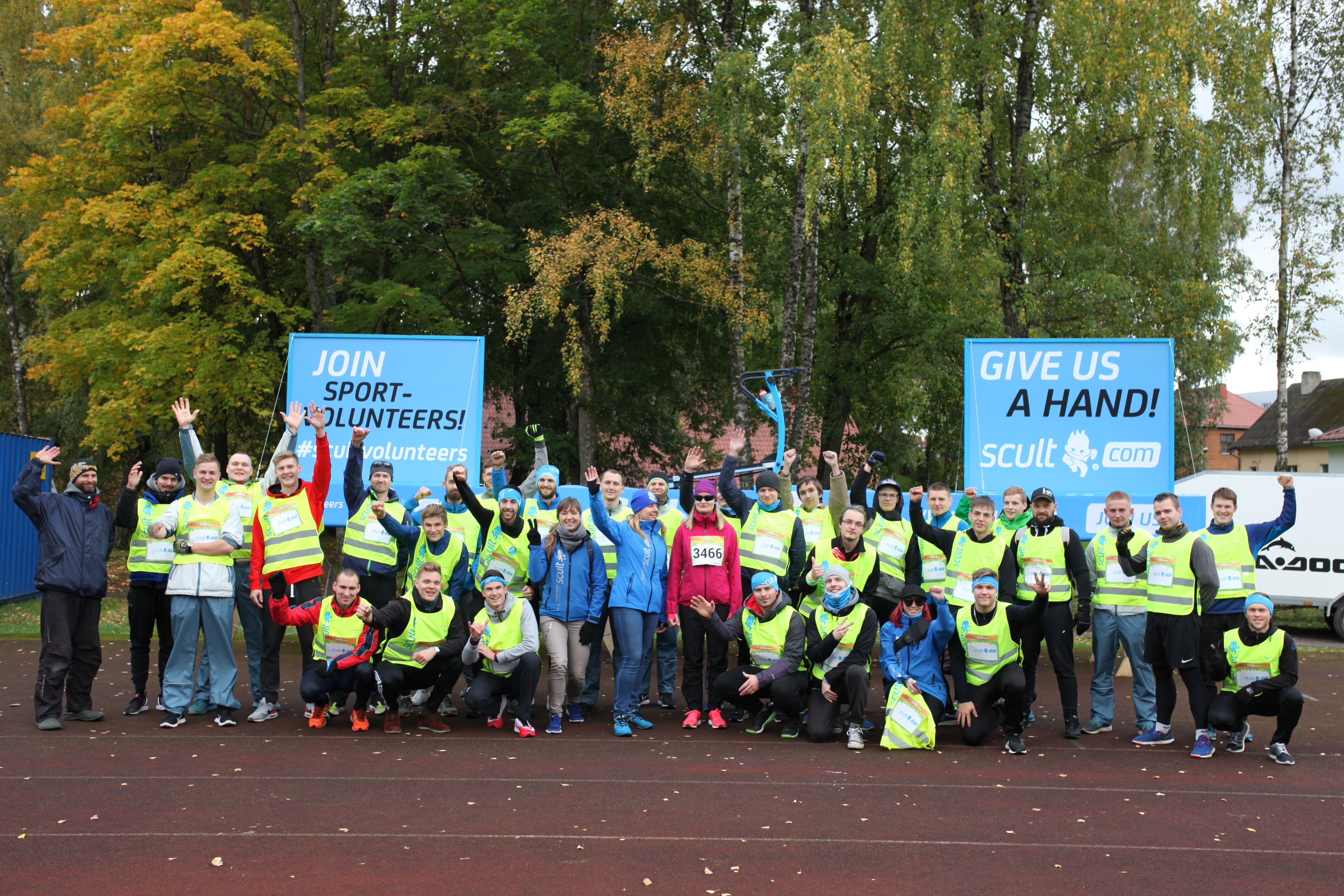 The platform was built of lightweight materials – aluminium ladders were used to support the construction while plywood served as the floor to carry the treadmill along with Mari-Liis. The instrument measured 9x1.9 meters and weighed around 200kg, so each bearer had to carry the weight of about 10kg – 10 persons on each side of the platform.
The undertaking was executed in two shifts. After every 500 meters, the bearers switched shoulders, and after each kilometer, the reserve group took over. Everything was done on the go – motion never had to be stopped in order to make a switch. Among the volunteers were military servicemen, police cadets, members of a wrestling club and university students.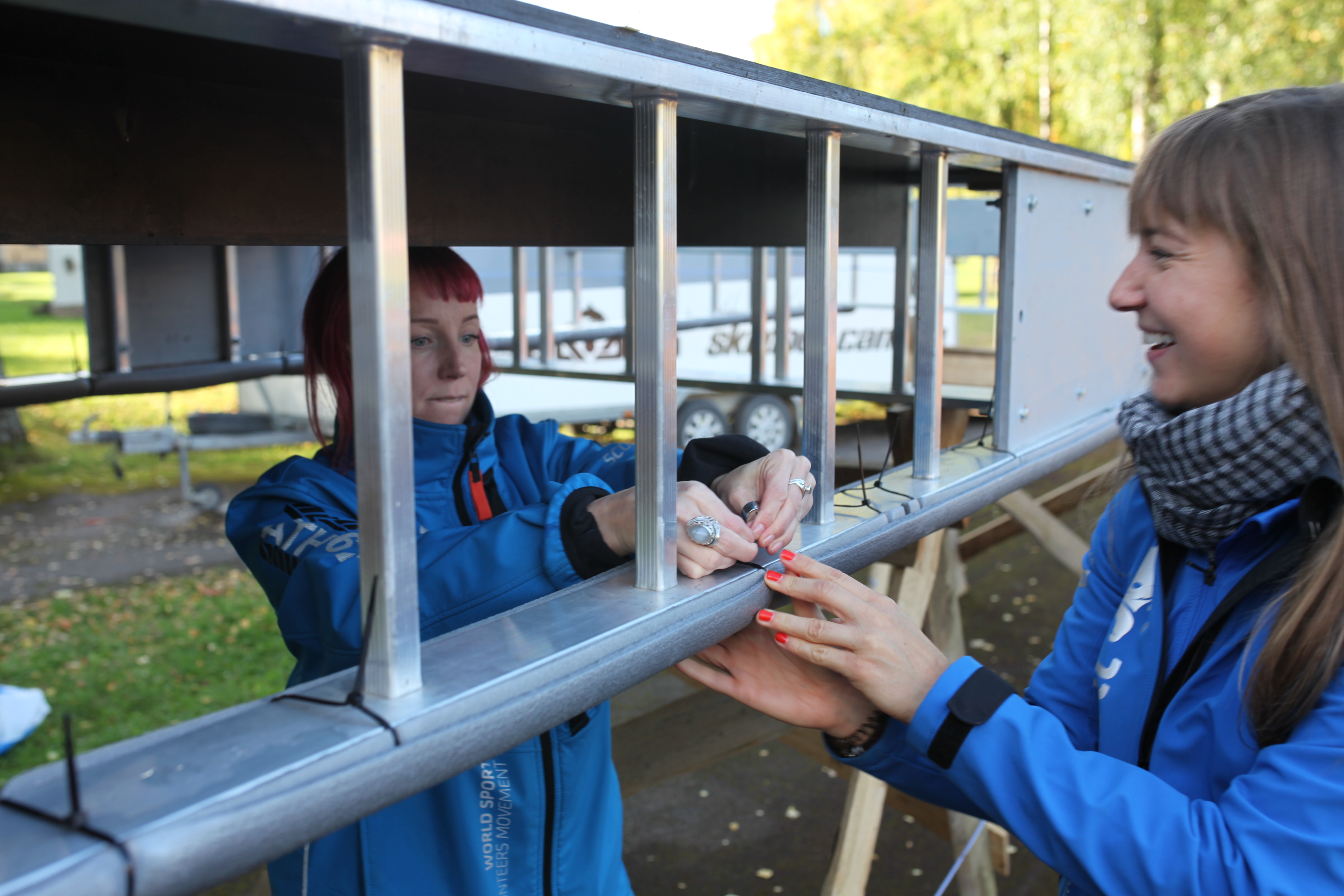 Big thanks go to Mari-Liis Täht, the running girl on the frame, Tabasco for creative work, Himre Leenpalu for producing the frame, Jaakko Matsalu for SCULT graphics designs, Interreg Central Baltic Programme for financial support to the Youth-Sport-Vol project, students and cadets of the Haaga-Helia University of Applied Sciences, Paikuse Police and Border Guard College, and the Estonian National Defence College, as well as members of the Sport Club Englas and many volunteers for extraordinary help in carrying the frame.
And of course, many thanks also go to Club Tartu Marathon for allowing this experimentation to happen at the Tartu City Marathon, and our Team SCULT members for executing the project. :)