Paavo Nael as a volunteer at FIS Nordic World Ski Championships 2019 in Seefeld
When did you decide you would like to volunteer in Seefeld?
In 2017 on the 4th of March when the FIS Nordic World Ski Championships in Lahti had just ended, my friend Otto and I decided to reward ourselves with a dinner, because of two work-filled weeks as a volunteer on the course crew team were finished. "Iivo-Iivo-Iivo" (Iivo Niskanen – famous Finnish cross-country skier) was still echoing in our heads. We happened to sit next to the next World Championships organisers from Seefeld. We started to talk to them and proposed to involve us as volunteers at FIS Nordic World Ski Championships 2019 in Seefeld. They liked our idea and that is how the initial plan was made.
How long did the application period take?
In November 2017 I sent my application form and the positive answer arrived in August 2018. After that I was able to plan my travel and accommodation. I was lucky that I have a friend in Seefeld who offered me housing in a hostel of a Sport School near Seefeld. Alternative would have been living 2 weeks in a classroom of a school with 60 other volunteers or rent some kind of apartment which would have been more expensive. I arrived to Seefeld on the 18th of February.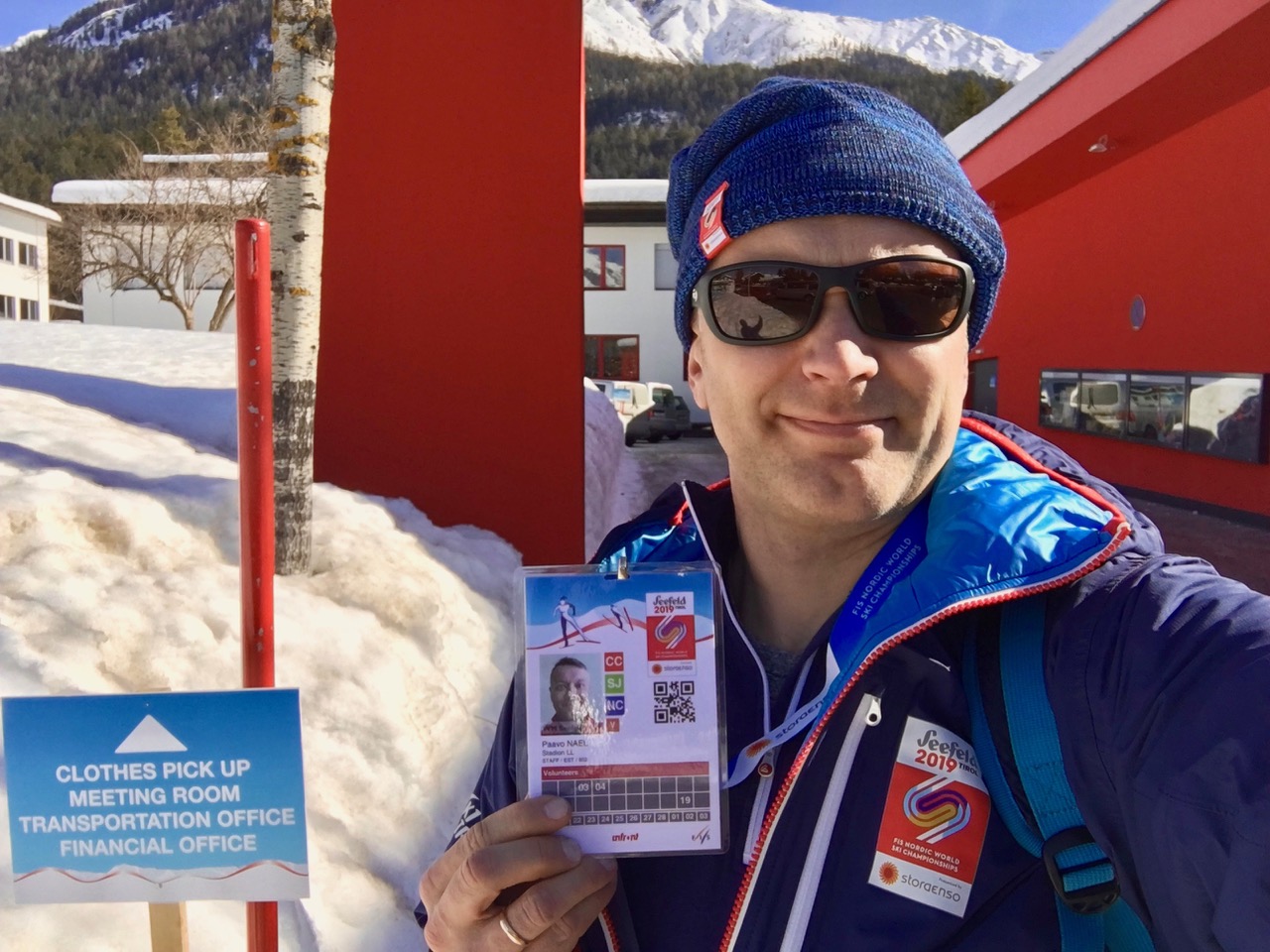 Describe your one day as a volunteer!
Wake up at 5.10 am to catch a train at 5.42 am. Travel lasted one hour and a half, then 2 km of walking and by 7.30 am I was there, on the ski stadium. I worked on the cross-country finish corridor team and our main job was to mark the finish corridor with plastic carrots (the closest description for the mark, you can see it on the picture). On every 2,5 meters you had to make a little hole with a drill into the snow and put the mark into it. Finished with that, it was time to start placing the 12 meters long finish line. It was a very precise and responsible job because photo-finish depended on that. Also, our job was to help and guide competitors after they had crossed finish line. Because of that we had an opportunity to see world class skiers and their emotions from close up. When the job was done it was time for a lunch which was the only meal that the organisers offered us. In addition, it was possible to look around and check out what others were doing and how the ski jumping hill looked like.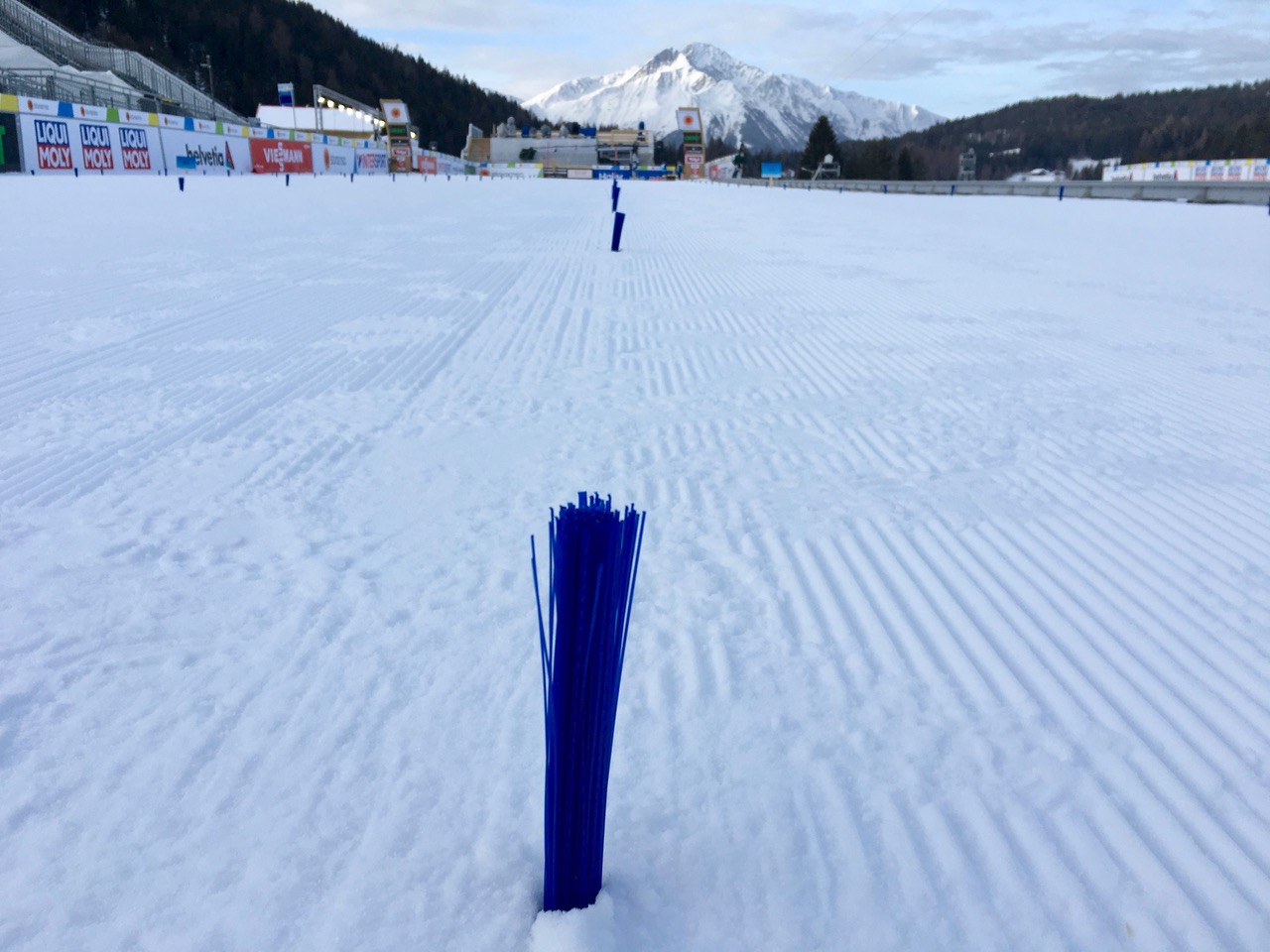 What were the brightest moments from FIS Nordic World Ski Championships 2019 Seefeld?
One of the hectic moments was the conflict between Johannes Høsflot Klæbo and Sergey Ustiugov. Don't get it wrong, those kind of moments don't show the glory of skiing but it shows the emotional side of skiing and the athletes commitment. Another one was, of course, the blood doping scandal. It affected the whole competition but it was important to find a way out of it. Those kind of moments are the most teachful to cope with life's surprises in the future. Also, it was cool to see the qualification race for the "exotic" countries' skiers. Represented were skiers from Turkey, Belgium, Greece, Mexico, Brazil, Thailand, Trinidad and Tobago, Lebanon and many more.
What were the benefits for volunteers?
The same day I arrived to Seefeld I did my accreditation to get my badge that would show who I am. Also, I got my uniform which consisted of a warm jacket and trousers, fleece with a zipper, long-sleeved sport shirt, hat, headband and gloves. Uniform was totally suitable for work. We did not get a backpack, but I had my own to carry necessary things with me. As I already mentioned, the only meal of the day that the organisers offered us was lunch, so we had to take care of breakfast and dinner ourselves. Every other day there was some kind of activity organised for the volunteers. For example: cake day, alpine skiing night, casino night and skating night. I had one day off throughout the whole volunteering period and I decided to travel to Leutachi to do some skiing. Perfect tracks and weather – what else could you ask for?
Why do you love volunteering?
That good feeling you get when you think that you were a part of something so big. Of course, if you are working two hard weeks, you get tired but also you get many memories for a lifetime to share with your loved ones. You can meet lots of new people and make new friendships. It turned out that I wasn't the only Estonian in the volunteer team – Pille was too. It was nice to meet her! Volunteering gives you opportunity to visit new places and experience local life. You can turn yourself off from your everyday life and it is like a small vacation. If you are interested in sports, travelling and new experiences, I would recommend sport volunteering for you!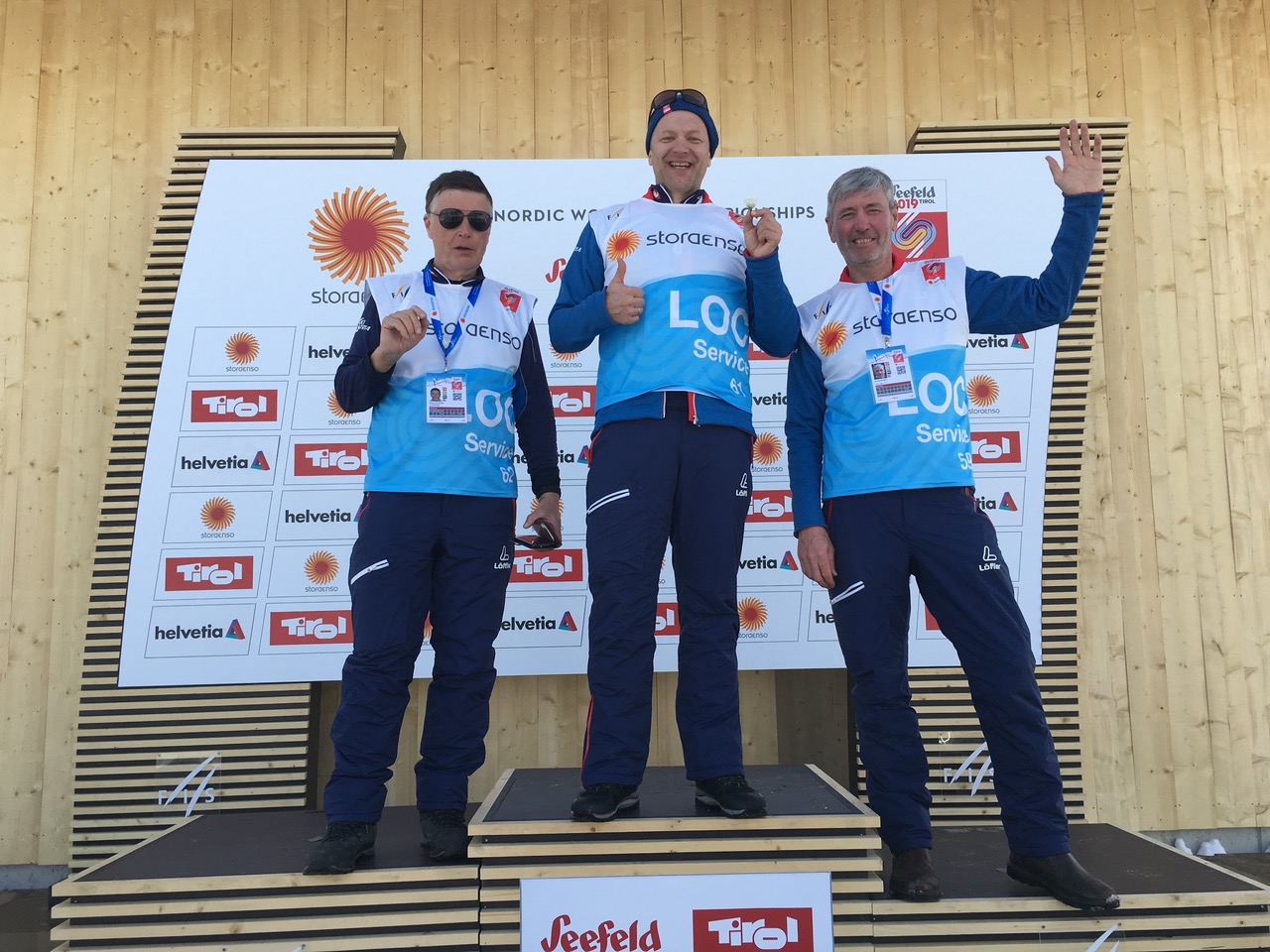 Paavo Nael - a true inspiration for all! Thank you!
This interview was done as part of the Erasmus+ Sport Project "Internationalization of the Sport Volunteers Movement SCULT.com", co-funded by the Erasmus+ programme of the European Union.