Cooperation memorandum to organise Tallsinki-Monaco Electric Marathon 2018
The story is supported by the Erasmus+ Sport Programme of the European Union.
World Sport Volunteers Movement SCULT joins forces with His Serene Highness Prince of Monaco Albert II to empower the legendary Tallsinki-Monaco Electric Car Marathon 2018 with volunteers. The cooperation agreement was signed between CEO of SCULT, Dr. Ott Pärna, and Monaco's Honorary Consul in Estonia and Olympic medalist, Mr. Jüri Tamm.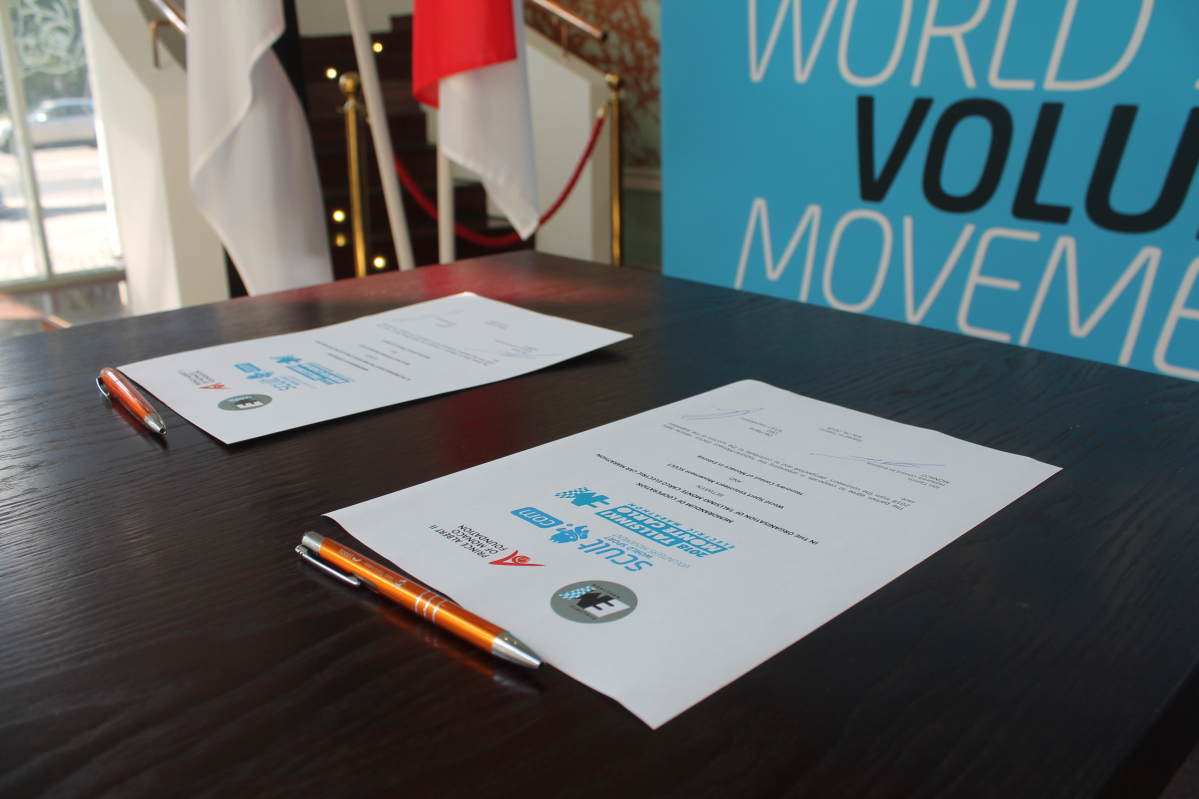 Electric Marathon is the revival of the important historic event – Rally Tallinn-Monte Carlo that was held between 1930 and 1939. The modern Electric Marathon is an intellectual rally. It is not about the speed, but the accuracy of the arrival time to the finish point. The so-called zero car is the first to go and it sets the etalon time. The winner is the participant whose time is closer to the etalon one.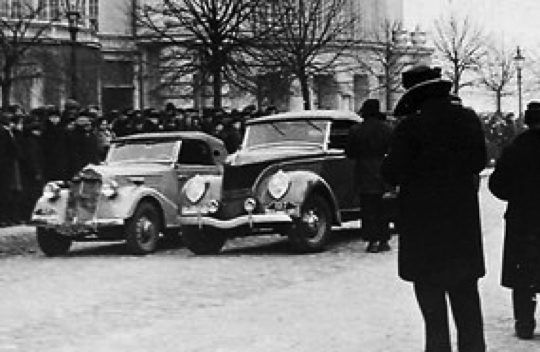 Rally Tallinn-Monte Carlo, in front of Estonian National Opera (1937)
Electric Marathon aims at demonstrating the consistency of tradition and building cooperation between countries, regions and cities. The most important missions of the Electric Marathon are to promote modern technologies and environmentally friendly solutions, recall the need of energy saving, and initiate the construction of charging stations network, building new future of our planet. For that reason, the stage finishes of the Electric Marathon take place in the campus areas of many Europe's leading universities of technology.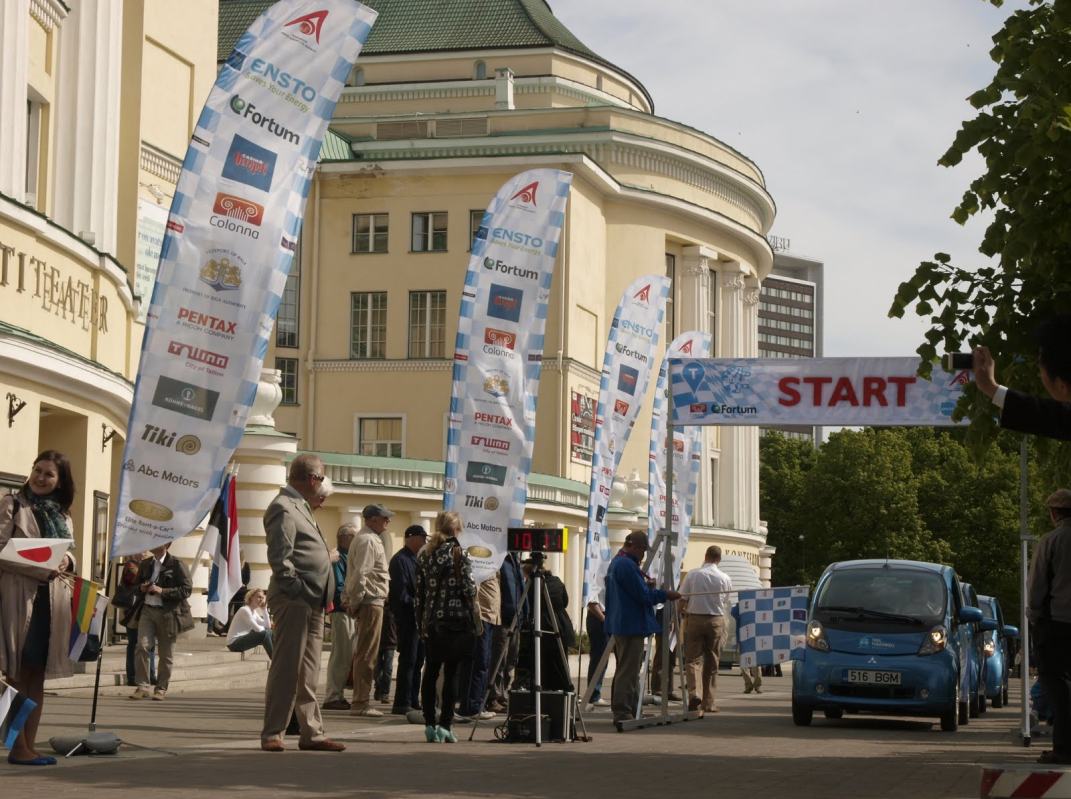 Electric Marathon Tallinn-Monte Carlo, in front of the Estonian National Opera (2012)
The prologue of the race takes place in Helsinki, Finland. The official start will take place at the exact same spot as it did in the 1930's, in front of the Estonian National Opera in Tallinn. The route follows almost exactly the same historic route as it did more than 80 years ago, passing 37 cities on its way, with official stage finishes in Pärnu, Riga, Kaliningrad, Gdansk, Koszalin, Peenemünde, Rostock, Hamburg, Hannover, Kassel, Frankfurt, Luxembourg, Nancy, Langres, Dijon, Lyon, Valence, Avignon, Aix, Nice, Monte Carlo.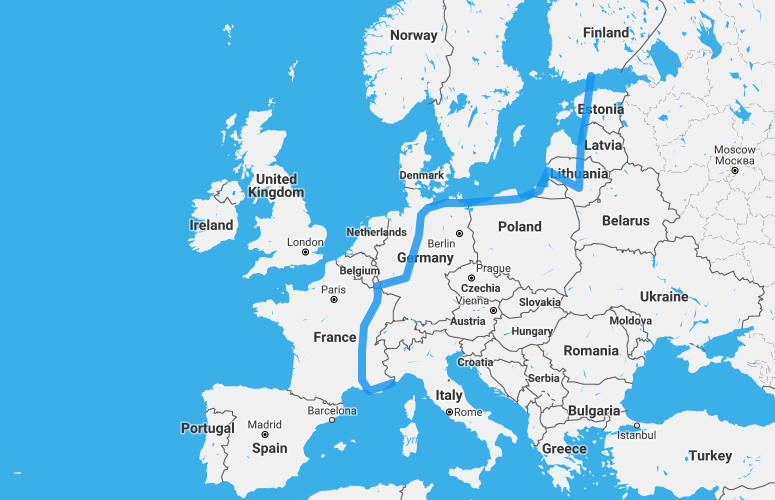 Route of Electric Marathon 2018

SCULT connects volunteers and sport event organisers, locally and internationally. In addition to helping out with the race, the happening is also a part of the internationalisation process of the SCULT Movement, supported by the Erasmus+ Sport Programme.
This blog post was written as part of the Erasmus+ Sport Project "Internationalization of the Sport Volunteers Movement SCULT.com", co-funded by the Erasmus+ programme of the European Union.